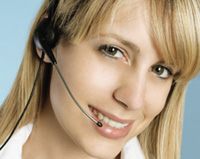 Datasheer, L.L.C.
121 Blue Hill Road
Hopewell Jct., NY
12533
Telephone: 845-227-1502 or 1-800-425-1169 (U.S.)
Fax: 845-227-2387
EMail: info@zip-codes.com
Office hours are M-F - 9am to 5pm EST.
Phone support is available 9am to 5pm EST.
Email support is available 8am to 10pm EST.
We value your opinions, if you have any suggestions regarding our site, please feel free to email us and let us know. info@zip-codes.com
About Us
Our customer service is the most important part of our business. We will always be here to take your call during business hours and we usually answer emails within a 1/2 hour from receiving them. NONE of our competition even comes close to that.
We are a team of professionals that take our positions and responsibilities seriously. We strive to produce our products above our customers expectations. We have extensive experience in the data and programming fields. We believe that our corporate values and our unique combination of experience come together to bring our customers an exceptional product at a competitive price.
We provide a wealth of free information online and we have seven main products that we sell:
Our databases, maps and tools are great quality products. We take pride in their accuracy, usefulness, and value. If you ever have any suggestions for us, we would be glad to hear what you have to say.
Our Corporate Values
Demonstrate honesty, integrity, and ethics in all we do
Focus on customer service and satisfaction
Treat our employees with respect and dignity
Deliver high-quality products and services
Emphasize open communications with our employees and customers
Foster enthusiasm, innovation, and creativity
Emphasize dependability
Continually improve our base of knowledge and expertise