When you open up our ZIP Code Database using MICROSOFT® EXCEL, you'll see 3 and 4 digit numbers in the ZIP Code column.  U.S. ZIP Codes are always five digits long. These 3 and 4 digit numbers actually begin with one or two zeros. For example, when you see "501" for Holtsville, it's really 00501.
As a default, Excel converts this column into a number and removes the leading zeros.  Luckily there's a quick and easy way to bring back what is missing.
1. The first thing you want to do is highlight the entire ZIP Code column. You can do this by clicking on the letter "A"  above the word "ZipCode". The column will turn a shade of light blue.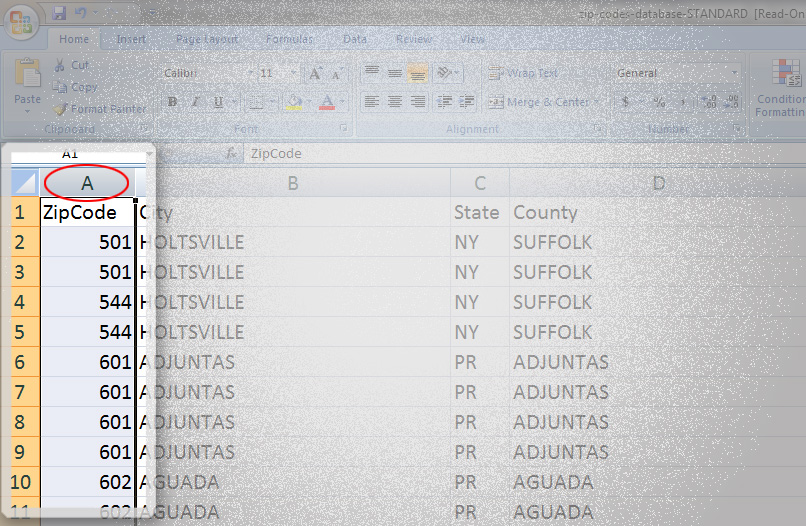 2. Use the right mouse button and click anywhere in the ZipCode column. Then click on "Format Cells".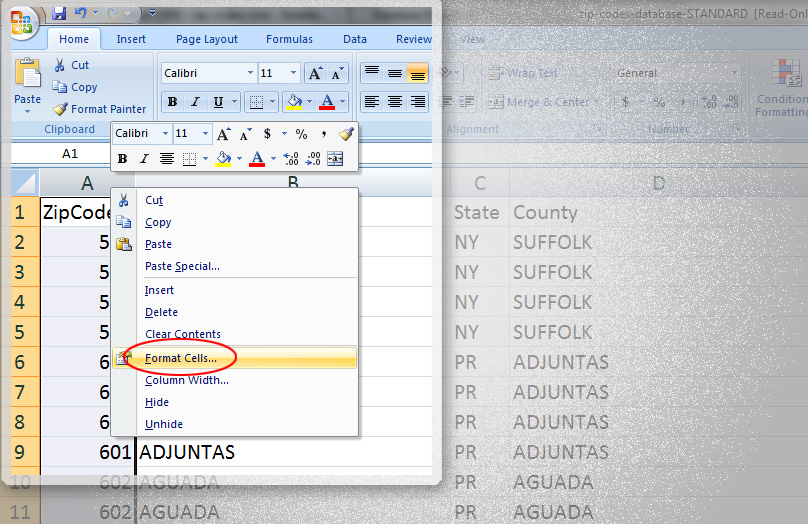 3. Next, choose "Special" from the "Number" column, and make sure the "Type" is set to "Zip Code". Click on "OK" at the bottom when done.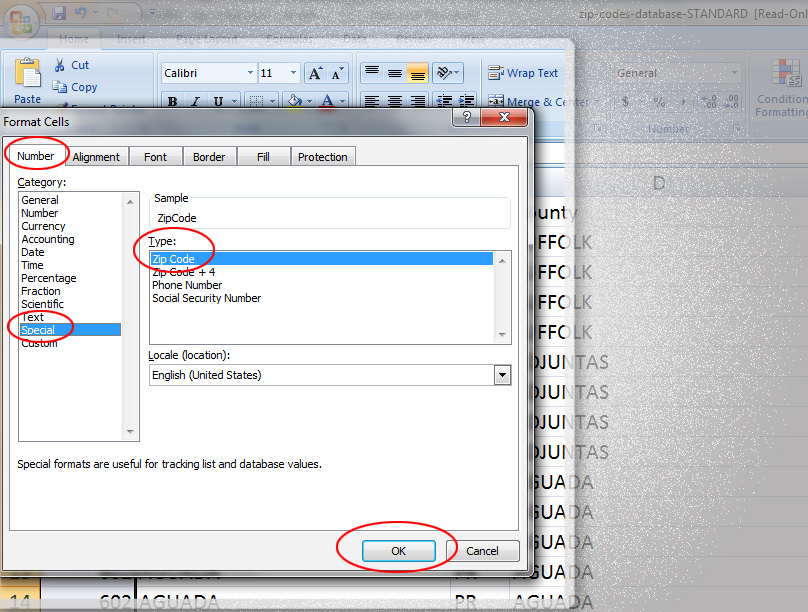 That's all it takes! Now all those leading zeros have been added back in, making it a 5-digit ZIP Code.