Throughout the day, I receive many calls from customers who need help installing their
Radius Finder Application
. It can be a little confusing to some, so I wanted to show you the quickest and easiest way to get it set up.
1. 
Start off by 
logging in to
your account
, and then click the
download
button within the "
Products Purchased & Subscription Information
" section. It's right underneath all of your account information.

2. 
The next page will show you all the different download options you have. Click on the
download
button for the Microsoft Access file (MDB). Don't worry, you don't need Microsoft Access on your computer for this to work. The application just pulls the ZIP Code data from this file.

3. 
Now it wants to know what you plan on doing with this file. You want to open it, so click
open.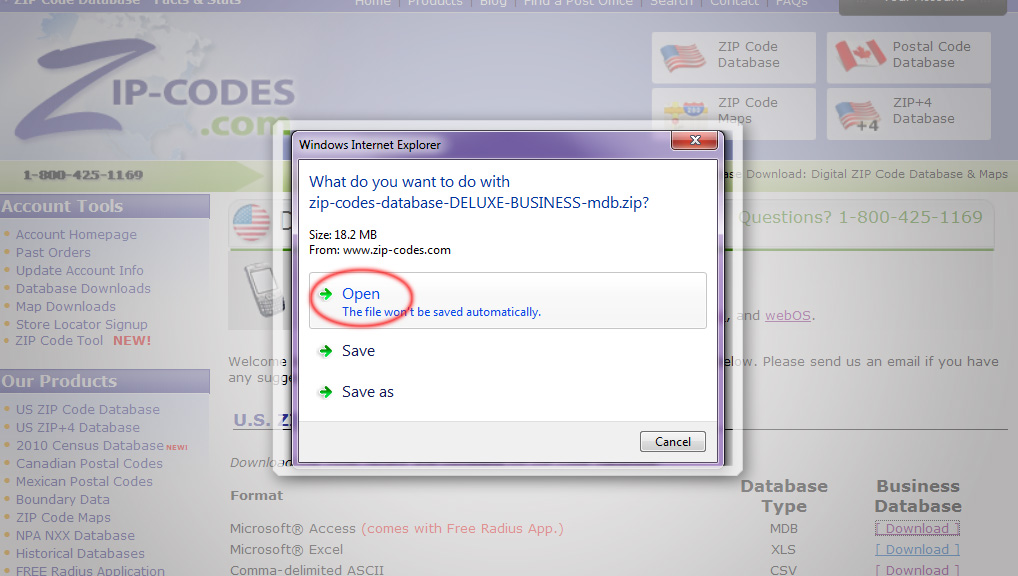 4. 
There will be four files displayed.  
Double click
on the one that says
ZipCodeRadiusFinder
.
5. 
Browse
to choose a folder where these files will be saved.
PLEASE NOTE
that the radius application
cannot be saved on a network drive
. Save it to a local folder. I don't recommend saving it to your desktop. Some users have reported errors when saving it there, so I suggest choosing another location. Check the box to "show extracted files when complete", and then click the button at the bottom to
extract
.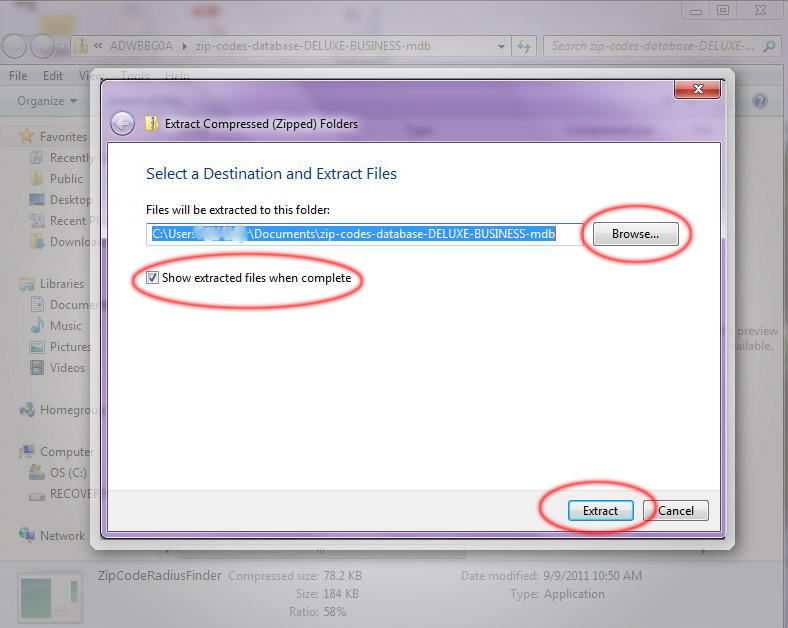 6. 
Now you see a list of the extracted files. For convenience, you may want to take a moment and create a shortcut to the radius application.
Right
-click the
ZipCodeRadiusFinder
file and choose "
create shortcut
". Drag the shortcut right to your desktop. To open the radius application, double click on the file that says 
ZipCodeRadiusFinder
. It's the one with the green icon of the U.S. map. When it asks you to run or cancel the software, choose 
Run.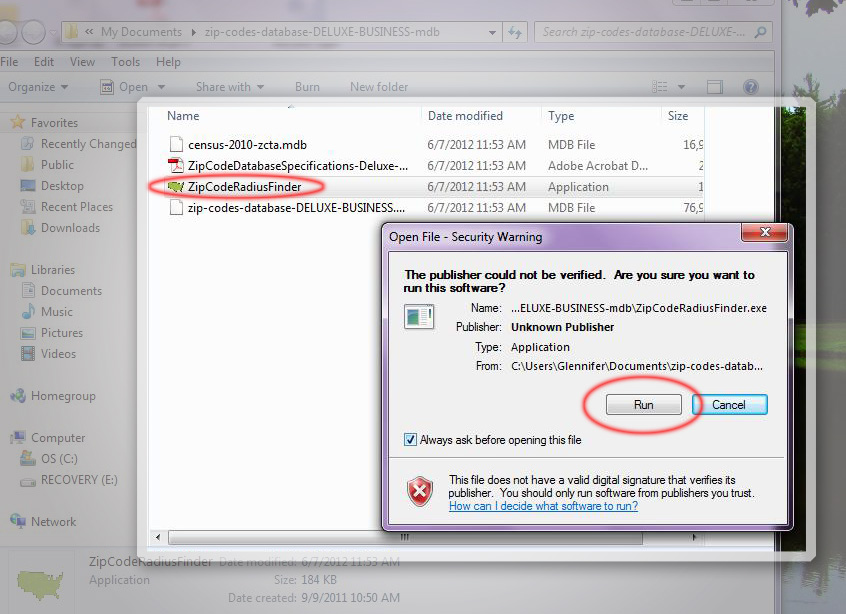 7. 
Now that you've done all the hard work the rest is simple. Just add your ZIP Code(s), specify your radius and you're all set!