IT'S NO SECRET that the United States Postal Service is in financial trouble. They had a $3.2 billion net loss in the second quarter this year. The same time last year, the U.S.P.S. suffered a $2.2 billion los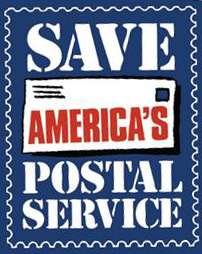 s. In the last 8 years, the U.S.P.S. has seen a decrease in the volume of mail by over 34 billion pieces. Think about how many people you know that pay their bills online now, or send an email to say "hello" instead of a card or note. The use of the internet and the recent recession is partially to blame, however, many say it's solely the fault of Congress.
In 2006 a law went into effect that required U.S.P.S. to pre-fund 75 years of future retiree health benefits over the course of 10 years. That amounts to $5.5 billion each year. No other federal or private organization has this mandate forced upon them. Last year's payment (2011 fiscal year) was already deferred to August 2012. On top of that, they will have to make another payment of $5.6 billion this September.  Unless Congress steps in to help, they will default on both payments.
Congress created bills H.R.2309, "The Postal Reform Act of 2011″ and S.1789, "21st Century Postal Service Act of 2012″, in order to help transform the U.S.P.S. Many are opposed to these bills, saying they will not help in a transformation, but will destroy the U.S.P.S. instead. Some of the adverse effects could be:
ELIMINATING Saturday mail delivery, forcing the use of private delivery services on Saturday, at a higher cost. This may also hurt the elderly and those who depend on Saturday mail delivery for prescriptions and Social Security checks.
ENDING door-to-door mail delivery for 90% of the people and businesses that receive it, making mail retrieval more difficult and time consuming.
CLOSING thousands of post offices and other post office facilities. This could potentially result in the loss of over 200,000 good, middle-class jobs. Websites, such as SaveThePostOffice.com, are already keeping track of which post office's have begun to close their doors for good.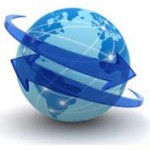 Over 40% of the WORLD'S mail volume is handled by the U.S.P.S, and an average of 554 million pieces are processed each day. It's hard to imagine what the future holds for them. Right now it does not look so good.